When it comes to traveling for business, do you love or loathe it?
This week, we are at the 2023 AME Roundup hosted in Vancouver, BC. 
The Association for Mineral Exploration Roundup is always a well-attended event in the stunning Vancouver Harbour with 4 full days of speakers, sessions, and networking events. This is the first year that Knight Aviation & Logistics is attending. 
Not only am I excited to network and connect with all the liveliest in the industry, but traveling for business has always been my personal favorite perk of the job. Especially when you have to spend your work week overlooking the Vancouver Harbour. Who can complain about that?!
Every time I travel to Vancouver I look forward to so many things outside of visiting our great clients and vendors.  Walking the Seawall, a trip to Steveston, and a visit to the Flying Beaver Bar & Grill, where you watch the Harbour Air float planes take off and land while enjoying a frosty microbrew. The perfect apres work stop for an airplane nerd like me.
Aside from visiting our country's biggest hub cities, traveling for work has led me to some of British Columbia's best-kept secrets. Places I look forward to seeing again and again.
Two communities that skyrocket to the top of my list are Kitimat, BC, and Terrace, BC.
Arriving at the Northwest Regional Airport by commercial flight or private charter, my experiences in Terrace and Kitimat have always been warm and welcoming.  
The non-negotiable, absolutely must-visit place when I head to Terrace is Sherwood Mountain Brewhouse.  The brainchild of a past aviator, this little brewpub has everything.  The most perfect pint, live music, and most notably, the warm atmosphere.  Chances are, you'll share a table with the welcoming locals (and their dogs), who are happy to share their stories, and fill you in on the best places to eat, hike, and ski. You never feel like an outsider, traveling for business in this local community.
Then a visit to the magic of Ferry Island Provincial Park.  This park is the perfect place for a good walk or run after a long work day.  Following trails through a second-growth forest along the river is enough to draw you in, but to up the ante, wood carvings have been created by local artists and are hidden throughout the trail.  Suddenly, your business trip seems more like a fairytale.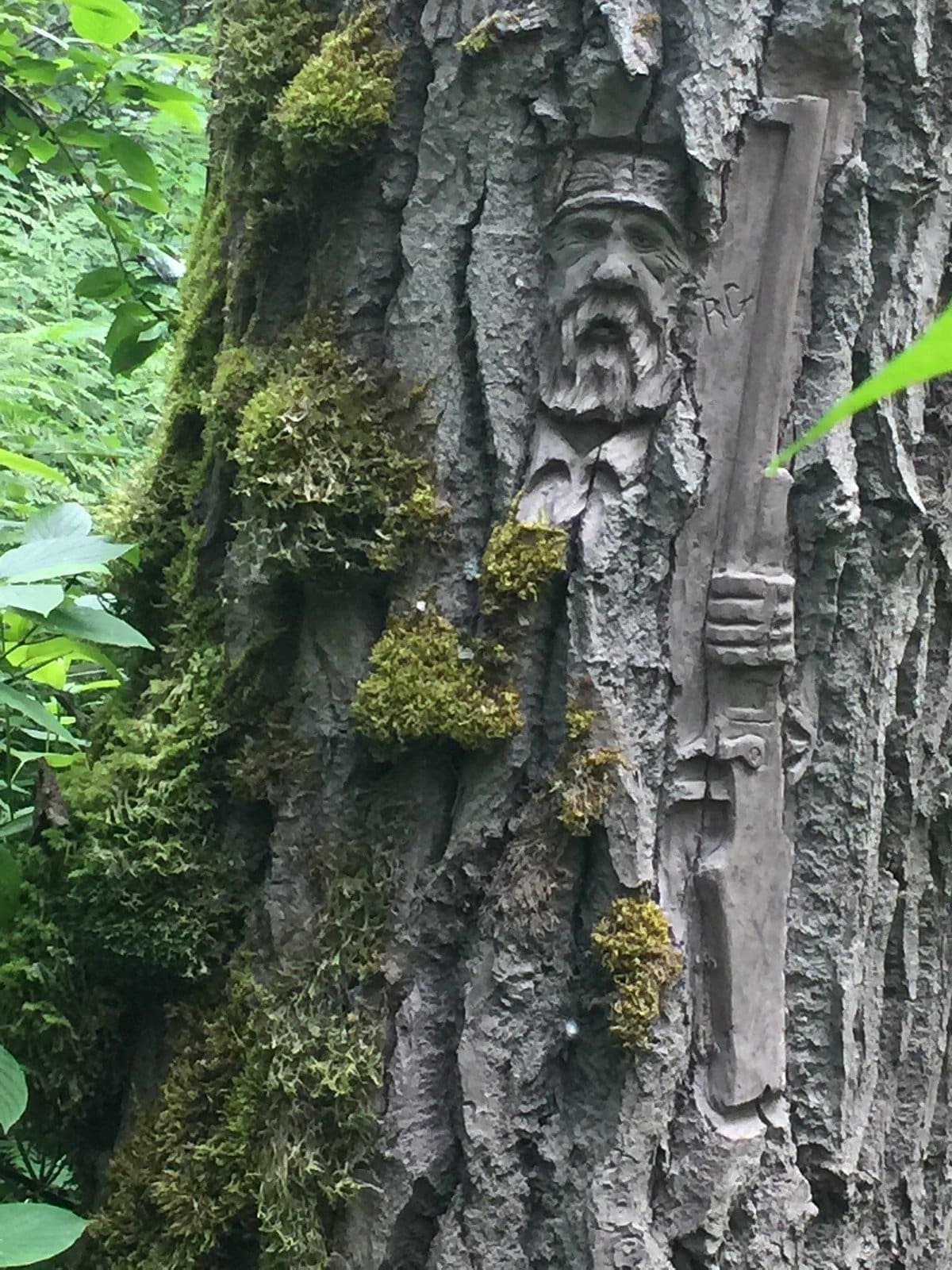 Wood Carving in Ferry Island, Terrace BC
And then there's Kitimat. Oh, Kitimat. How I love thee.
A short drive from Terrace, BC this quaint community is rich in Arts & Culture. I've been fortunate enough to visit LNG conferences in this beautiful location on the traditional Haisla Territory on the stunning Douglas Channel.  To me, it's a special secret.  The people, the land, and that salty humidity that is craved by all of us prairie kids.  It's true beauty.
I'm traveling to Vancouver for the AME Roundup this week, but wherever work takes me, I look forward to going! Business travel in Western Canada is so accessible, whether to a hub city, like Vancouver or to any of our wonderful remote communities.
Short flights, and reliable private charter and commercial carriers help with the ease of making Western Canada truly one of the best places to visit, work and live.
If we can help get you to where you need to be for business travel or personal trips, give us a call!  We want to help you see the best of the best this country has to offer – for work or for pleasure!